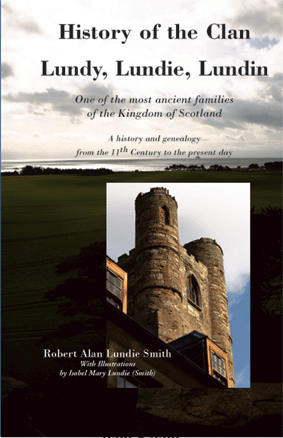 Sir Robert Lundy 1st of Balgonie
---
Sir Robert Lundy of Balgonie was the son of Andrew Lundy of Pitlochy and nephew to Sir John Lundy of that Ilk. By 1471 Sir Robert was married to Elizabeth Sibbald, the heiress of the Barony of Balgonie.
Sir Robert was appointed Lord High Treasurer of Scotland in 1494 and held this position until his death in 1501. He was also chamberlain of Galloway, Strathern, Pety, Brauchly, Menteith, and Ballincreif, and had custody of Stirling Castle. Sir Robert also held the office of Sheriff of Fife, an office that was held by his father and that was to be held by his son. He was knighted around 1497.
In 1496 he greatly expanded the castle he had obtained upon marriage building the North Range. King James IV came to visit Balgonie during construction and gave the masons a reward as he was so impressed with their work.
Sir Robert died in 1501 and left at least three children. Andrew Lundie who succeeded his father to Balgonie; Euphemia Lundie who married William Mellville of Raith before 1490; and Elizabeth Lundie who married Sir John Lindsay of Pitcruvie, Master of Lindsay, eldest son of Patrick Lindsay 4th Lord Lindsay of the Byres. Sir John Lindsay died before 1525 whereupon Elizabeth married David Lundie, brother German to Walter Lundie of that Ilk.
---